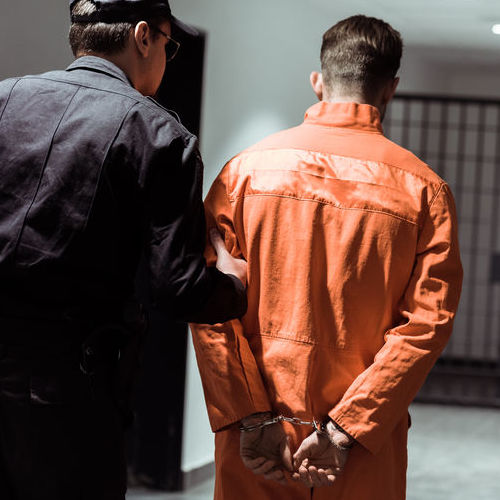 Locations Served
Although our physical location is in Jefferson, GA, we offer our expertise and capabilities across much of Georgia. Open and ready for your call 24 hours a day, 7 days a week, through weekends and holidays, we know every jail facility in Banks, Barrow, Clarke, Elbert, Franklin, Hart, Jackson, Madison, Oglethorpe, Wilkes, Taliaferro. Our licensed bail bondsmen at Double "O" Bonding serve multiple smaller communities and individual cities and towns in the hopes of aiding our overall community. You can reach out to us at 706-353-6467 today.
Where We're Most Active
If you don't see the name of your city or town listed, don't despair! These are only some of the areas where we post bail bonds. Call or email us and the answering bail bondsman will be able to tell you if we bond where you need us. We promise that even if we can't, we'll know who can. Call us now at 706-353-6467. Night or day, we have your back.
Quick Release From Jail
Each and every one of our clients is important to us, whether they are there for drug charges or DUI charges. The details of your case make a difference at the arrest, in court, to the judge, and to us. We will not judge you by the details. We only care about what they mean to speed up the bail process, what you'll need to know, and who you will need to talk to once you're free. This way we know which lawyer to refer to you will be best, who will work hardest for you, and how to make this entire process as quick and painless as possible.
We Are A Family Business
Double "O" Bonding is a family business with more than 20 years of experience in bonding, specializing in the northeastern counties of Georgia. When you become our client you count as our family. We'll help you not only with bail bonds and posting fast bail, but you will be able to lean on us when the stress of an arrest makes you feel weary. Our lines are open 24/7 in order to provide any information you need and answers to any questions of which you've thought.
The above map indicates the location of our Double "O" Bonding office at:
1011 Hwy 98 W.
Danielsville, GA
30633
Phone: 706-353-6467 or 1-800-660-6467
Fax: 706 353-6411
Open 24 hours, every day
We Guarantee Proven Results
Call us or visit us when you need speedy jail bail. As you can see, our hours are "every day" and "all the time." We do this because the need for bail is unpredictable. When you need reliable, fast bail posted efficiently and with all possible haste, you know the agents to contact. The Double "O" Bonding team is made up of native Georgians who know the area, know the detention centers, jails, holding facilities, and prisons across more than nine county lines, and know the people running them. We know who we need to go through and what papers need to be filled out in order to bring you or your loved one home in a timely fashion and leave jail behind.
Our Bail Bonds Put Our Customers First
Our offices are only in Jefferson, GA but that doesn't stop us or even slow us down from helping clients over county lines. Sometimes life doesn't go the way we've planned it and getting back on track can mean working outside of a single area. That's why our bondsmen know the area we are located in as well as the towns and cities we frequently operate in for our clients. Our goal is to make this moment to the end of court proceedings simpler for you to handle, and we meet it well, 24/7. Call us at 706-353-6467 today.