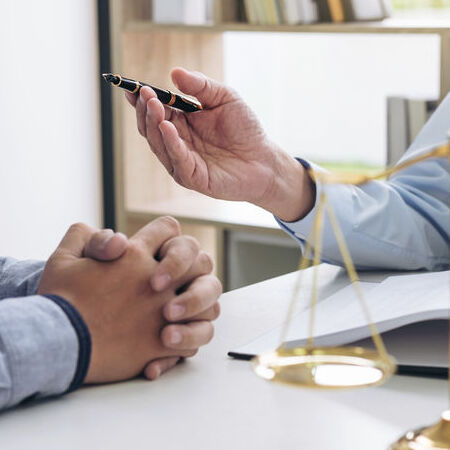 Bail Process
Posting a bail bond can sound daunting and complicated to the inexperienced. When you or a loved one is facing jail time, more intimidation and complications are the last things you need on your plate. That's why our team of bail bonding agents offer not only the actual service of the bail process in Jefferson, GA, and surrounding counties, but also have and will take the time to explain them to you. As a group of adept professionals, our bail bondsmen know every requirement and piece of paperwork needed to get through the system at its fastest possible pace. You can get in touch with us at 706-353-6467 today.
Finding fast bail at a fair price can be much too hard and stressful. That's why Double "O" Bonding has made a career out of being specialists at making fast bail by a team who cares. Call us today. We can help.
What is a Bail Bond and What Will it Cost?
Bail is a set amount of money meant to afford freedom to a defendant after they've been charged with a crime and until the trial concludes. It is the equivalent of the court trusting that you will not run after being arrested or skip bail – this means attending each subsequent court date. Consequentially, if a defendant does not appear in court after making bail, they both forfeit the bail to the court and, in place of making a plea or defense, are considered guilty by default. In which case, there is a warrant out for you, and both the police and bail bondsman begin looking for you.
As setting bail is proof that the court trusts you will make your court dates and are not a threat to any person or community, a bail bondsman posts bonds because s/he believes in the defendant. Guilt and innocence are irrelevant to bail bondsmen. We simply believe you deserve the chance to prepare for your trial at home, among friends and family and legal counsel, and we believe in you. All you do is pay a small fee – a small percentage of the bail itself – and we post the rest to the court.
How Do I Begin?
Call us! That's all. That's your first step. Just call us, We'll answer all of your questions, help you with filling out our bond form, which we've made in order to speed up even the very first step of the process for the sake of getting your loved one home soon.
Paperwork and Payment. As posting bail fast is our goal here, we've simplified any paperwork you have to provide and given ourselves the brunt of the task. All we need is any of the key information you know about your defendant filled out here, as well as a quick and easy payment which is around 10% of the total bail.
We Do the Rest. We'll locate your loved one, call the jailing facility they're in, and push their bail through. As soon as the jail gets our call, it can take about two hours at most to get your defendant released, though at this point it does depend on how proficient the jail's paperwork system is.
If you have more questions about our bail process services in Jefferson, GA, and surrounding counties, or just want to get the ball rolling on your defendant's bail, call us today at 706-353-6467. We're open 24/7, seven days a week!