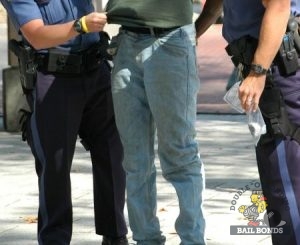 People get arrested every single day. Of course, that's nothing new. But you'd be surprised to find out some of the most outlandish and bizarre reasons for some arrest. Check out our list of some of the most off the wall arrests recorded.
During a traffic stop, 23-year-old, Ashley Huff had her bag searched by an officer where he found a spoon covered with a suspicious substance. Huff said that it was a spoon she had used to eat Spaghettios with earlier and had thrown it into her bag to return it to her friend. Not believing the story, officers conducted a field test and it came back positive, allegedly. She was charged with possession of a methamphetamine and spent a month and a half in jail before the lab results came back proving that Huff had been telling the truth all along.
In Lago Vista, TX, Gail Atwater had been stopped by police when the officer noticed that the two children in the backseat did not have on seat belts. This would normally call for a simple ticket for the violation. Instead, the officer arrested Atwater and she remained in jailed before posting bond. At hear court date, she ended up paying the maximum fine for a minor criminal offense of $50.
Wesley Force was arrested for dropping the "F" bomb in public. He ended up being released without bond but was sentenced to 10 days in jail.  The judge allowed him to serve that time at home while wearing an electronic ankle bracelet.
No one is beyond getting arrested. So if or someone you know ends up needs reliable bail bond services in Athens, GA, contact us at (706) 353-6467 or (800) 660-6467. The pros at Double "O" Bonding is here for you!