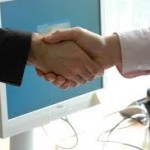 After years of experience with posting bail in Athens and the nearby areas, we understand that the need to post bail can strike at any time. That's why our team of licensed bail agents is here 24/7 to help coordinate a financial solution so you can secure the freedom that bail bonds afford. Whether your finances are tight or the the bond is simply a large sum of money, our team is here to help you post bail for your loved one at a mere fraction of the total bail amount.
Working with a licensed bond agent is most highly recommended when navigating the bail process, as you pay only 10% of the total bail bond while also being guided through the bail process. If you choose to pay the bail in cash on your own, you are responsible for the full amount of bail, versus the fraction of the bail that you would pay with an agent.
Our team recognizes that you may need bail at virtually any time. That's why we are on call to post your bail 24 hours a day, 7 days a week in Athens and the surrounding areas. Call us today at (706) 353-6467 to discuss your bail or any questions you may have regarding your payment options!