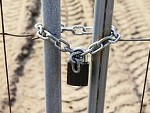 Theft charges in Georgia can turn out to be a long and frustrating ordeal with the law. Upon arrest, it is crucial to exercise your right to professional legal counsel, and by posting bail you are able to explore your options and take time to find the most appropriate counsel for your situation. To help ease you through theft charges in Athens, we walk through the basics of these charges here.
In Georgia, theft is a broad umbrella of property crimes. It encompasses nearly every aspect of stealing property, or coming into contact with stolen property. Theft can be committed through stealing services, bringing stolen goods into the state, shoplifting, extortion, and many other actions. Theft can also be committed by accepting stolen goods, or by receiving goods in another state that were stolen in Georgia.
The charges for these crimes range from misdemeanors to felonies. Theft of certain materials, such as explosives and firearms, cemetery decorations, motor vehicles, and more automatically qualify as felonies.
If you need fast bail in Athens, turn to our experienced bail team! We offer financial options and affordable prices to make bail a reality. Call us at (706) 353-6467.