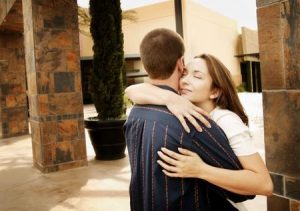 When you or your loved one has been arrested, there are a million though that are going through your head all at once. But more than likely the main thought that comes up is, "How can I make bail?" This is the time that you need to depend on an agency that you can rely on, but how do you know which one is going to be the ones to get the job done right? We're here to let you know some of the things to look for in a good bail bondsman.
Professionalism: Granted, you won't typically find a bail bondsman in full three-piece suit, but they should be courteous and knowledgeable. Any good bail bondsman will have a functioning website, phone number, and promptly return calls when necessary. A certified bail bondsman also has a current bail license that you can validate by simply checking it on state's regulatory agency website.
Transparency: It's important to always ask questions, especially if this is something that you've never dealt with before. A good bail bondsman should be very transparent throughout the entire process and be very forward with any information that they have, whether it be about their personal company or the situation at hand.
High Recommendations: Although you can use a search engine to find a local bail agency, word of mouth is the best way to find a bail bondsman that you can trust. There are a lot of underhanded companies out there, even ones that will call you saying that they represent the jailed person when they really don't. It's easier to trust a bail bondsman that someone you know has dealt before or at least has good reviews online.
Luckily for you, Double "O" Bonding is one of the most reputable bail bond agencies in Athens, GA serving various counties throughout the state. Call us today at (800) 660-6467.