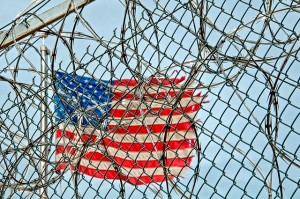 Convicted felons in the United States are often subject to restriction of their rights upon their release from prison. These restrictions vary by state, and knowing the restrictions on felons in Georgia is helpful in the wake of a felony conviction. Understanding your rights after a felony conviction can help you live your freedom to the fullest.
Restricted Rights
The state of Georgia limits several rights of a convicted felon. Convicted felons cannot run or be elected to public office or obtain a license to practice law. Felons are barred from practicing, teaching, or participating in martial arts of any kind. Felons are generally allowed to seek professional licenses in many industries, although agencies can deny a professional license to a felon if granting the license is against the best interest of the public.
Voting restrictions are revoked for felons who are currently incarcerated, on probation, or on parole, but are often restored if all terms and conditions are complied with upon release. Additionally, while U.S. federal law prohibits convicted felons from owning, purchasing, or selling firearms, the state of Georgia also bars felons from using firearms even on their own property. However, the state of Georgia is increasingly reinstating the right to bear arms for convicted felons, in the spirit of allowing second chances for all.
Over time, many felons can indeed have their rights restored. For further information on the restricted rights of felons in Georgia, call the professionals at Double O Bonding – we work for freedom on your behalf! Call us at (706) 353-6467 or 1-800-660-6467 to ease the bail bonds process today.