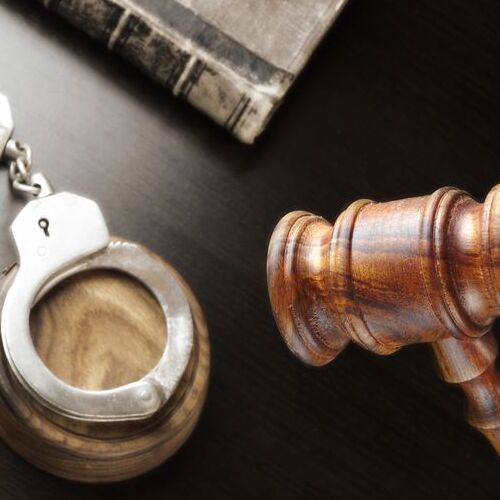 Your Ideal Misdemeanor Bail Assistance
Although misdemeanors aren't as serious as felonies, they are still crimes that, upon conviction, are on your criminal record and are taken into consideration by any future employer or landlord, and carry with them a penalty involving fines and/or jail time. Should you or your loved one find yourselves under arrest for a misdemeanor, call Double "O" Bonding. We offer misdemeanor bail in Jefferson, GA and many surrounding counties. We cater to those who need bail fast. Please reach out to us at 706-353-6467 now.
We Are Here to Help
If you have no previous experience with the bail process, don't worry. We can help. We'll explain what to do and what we'll do and we will even refer you to a reliable lawyer so that after your bail has been posted you can find legal advice about your defense and your options. It's important to us that everyone in our community has the time and opportunity not just to consult legal counsel but to spend time with their families and friends, to organize so that their employment isn't hurt by this, and to actually prepare for all future court dates.
What is a Misdemeanor?
In Georgia, misdemeanors are divided into misdemeanors and misdemeanors of a high and aggravated nature. Misdemeanors of a high and aggravated nature are added to the charge when the offense has been repeated or is severe or aggressive in nature. A regular misdemeanor entails the possible consequences of incarceration of up to one year and/or a fine with a maximum of $1,000. A misdemeanor of a high and aggravated nature entails the penalties of incarceration of up to one year and/or a fine with a maximum of $5,000.
What Crimes Count as Misdemeanors vs. Misdemeanors of a High and Aggravated Nature?
Regular misdemeanors include, but are not limited to, simple assault, simple battery, criminal trespass, disorderly conduct, DUI, false report of a crime, prowling, loitering, obstruction of justice, prostitution, public drunkenness, shoplifting, stalking, and sometimes statutory rape.
Misdemeanors of a high and aggravated nature include, but are not limited to, sexual battery, simple battery when the victim is either over 65 years old or is a family member of the defendant, and a false report of a crime under certain circumstances.
Any misdemeanor conviction can also mean the court-mandated loss of Federal Financial Aid, the loss of the right to possess a firearm, loss of driving privileges, mandated community service, or suspension of license. In Georgia, you also run the risk of having your photo printed in the newspaper.
Reliable Bail Bondsmen
If you are looking for a bail bondsman who will work with you on financing at an expedited rate to help your loved one make bail fast, Double "O" Bonding is the bail bond team for you. We cater our misdemeanor bail services to Jefferson, GA and surrounding counties, 24/7. Our agents understand the distress you're in and the rush you may feel in getting your loved one released from jail fast. We will always do our best to work the system in your favor and get your defendant home where they belong. You can count on our bail services for domestic violence bail and DUI bail. Call us today at 706-353-6467!
TRINA D
Misdemeanor bail service for a traffic offense
Ashley was polite and quick to assist with bonding. Highly recommended!
Ashley met me to bail my friend out of Clarke County this evening. She was experienced, professional, and personable. I appreciate straight forward service, especially when it is 3AM. If I ever have to experience this again and need a bondsman I will definitely be using your company. Thank you all so much!